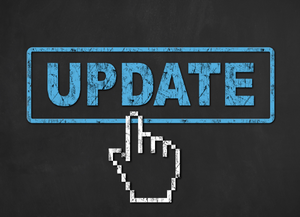 Last year's many stories of ransomware attacks and other cyber threats garnered much attention from the general public.
With data breaches affecting major companies the likes of Twitter, Uber, and, ironically, LastPass, our hope was that these attacks might decelerate in 2023. Unfortunately, there was no shortage of cyber events during the first month of the new year, including a large national company as well as a couple in our own state of Alabama:
In Alexander City, Alabama, a citywide ransomware attack brought phone lines down and impacted both physical and virtual servers, rendering almost all municipal functions inoperable. The city has engaged a software provider to assist them as they attempt to restore backups. Fortunately, the city does have cybersecurity insurance and has initiated a claim, but the full extent of the breach is unknown.
In mid-January, marketing automation platform Mailchimp suffered an attack that targeted its employees and contractors with social-engineering style tactics. Just under 150 user credentials were seriously compromised.
Finally, Cardiovascular Associates, a Birmingham practice with multiple locations, suffered a cyberattack in December exposing patient data, including Social Security numbers, health insurance information, treatment information, passport and driver's license numbers, and credit card information. A forensic investigation has been initiated, but remediation steps are ongoing. The practice immediately increased its security protocols and hardened its systems, hoping to mitigate any further damage.
Looking ahead to the remaining months of 2023, we expect more of the same, although threats are evolving as the cybercriminals become increasingly sophisticated.
If you own or manage a small to medium-sized business or healthcare practice and want protection from cyber threats or need regulatory compliance, we offer a free, no-obligation risk assessment. Taking very little of your time, this report provides a comprehensive look at your company's vulnerabilities and whether your current protection is satisfactory or not.
Give us a call today or fill out the form here.