Our Problems are THEIR Problems

On every tech front, SIP Oasis provides accessible, timely, and responsive answers. They fix it correctly and quickly. They act as though they have a dog in your fight!

Joe Farley
BigCamo.com
We saved MONEY and improved SERVICE. It's just EASY.

SIP Oasis has saved us money on both our phone and internet expenses. Calling one resource for all of our computer and phone needs saves us time and effort, and Ron and his team know us and our system. They far surpass other IT firms I've used in the past, and I would highly recommend them to anyone.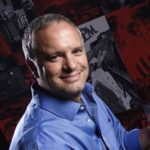 Keven Gardner
American Safety Tread
Friendly, Knowledgeable, Reliable, and Cost-effective

When a rare problem arises, the knowledgeable SIP Oasis team responds quickly and effectively. They customized our system in a way that met our needs completely. Friendly, knowledgeable, and cost-effective: they are second to none!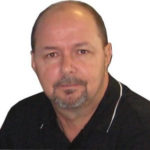 Mike Wyatt
Creative Concepts
SIP Oasis Frees Me to Run My Business.

Because we've seen such improvement in the management of our IT infrastructure, I am better able to execute on items more core to our business. SIP Oasis develops technology strategy that complements and supports our long-term business goals. On a daily basis, their team constantly prevents problems to ensure that we remain on plan and at our most productive. And their flat-rate pricing model keeps everything within our budget, no matter how many hours they expend.

Pete Donohoo
Co-Owner
Donohoo Auto and Donohoo Chevrolet
Reliability, Efficiency, and Effectiveness.

With our previous provider, we were just another number, and we often had server and phone issues.  SIP Oasis techs, however, come by frequently to check in and perform preventative maintenance.  Their entire team is efficient and engaged, providing excellent customer service every time.  I cannot remember when we last had even a minor internet, server, or phone system problem.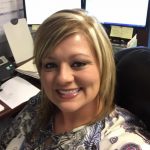 Kelly Harris
Admin Operations Manager
Max Coating
Hearing Our Needs, Not Pushing Theirs.

The team at SIP Oasis updates us through all steps of any issue or project, no matter the scope.  We have our own opinions and needs, and while we may not have the right answers, SIP Oasis takes that information and forms the best solution for us as a company, presenting us with a plan that is technical yet still understandable and clear.

Jasper Cleage
Operations Manager
AI Corporate Interiors
Quick and Accurate Solutions to Our Issues.

Our company finds it both refreshing and comforting to be in the good hands of SIP Oasis and its team of knowledgeable employees.  They really took the time to listen to us and to learn about how we operate, and they subsequently developed a solution that works best for us.  We truly appreciate their quick and accurate response and follow-up time.
Beth Craven
Vice President Operations
AI Corporate Interiors
One Company for All of My Technology Needs.

The ease of using one company for my telephone, e-mail, backup, and computer maintenance needs benefits us profoundly.  The service provided by SIP Oasis far exceeds that of other companies I have dealt with.  Thank you for the intangible benefit of peace of mind!
Rob Cooper
CPA
Reliable Customer Service and an Easy, Versatile Product.

SIP Oasis provides a telecommunications system that offers versatility, ease of use, and integration with other technology.  The exceptional functionality comes at a good price point as well.  Finally, we appreciate SIP Oasis' reliable customer service, both in troubleshooting problems and assisting us in operating the system.
David Hughett
CPA
Poythress Hughett and Matthews
Our Choice Was Clear.

After assessing other options from various competing companies, we found SIP Oasis to have significantly better functionality, higher quality, and lower cost.  Ron listened and asked questions about our needs rather than simply trying to sell me something.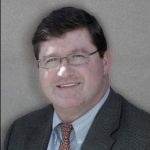 Greg Williams
Capstone Development Partners
No Finger-Pointing, No Surprises!

We love the super-quick response time and flat-rate billing structure. It's nice knowing that we are not being taken advantage of by someone billing countless hours to fix problems we don't understand. SIP Oasis finds solutions without blaming others like the ISP, software, or equipment. And they do everything they can to get things right the first time, as they are losing money the more time they spend fixing your issues.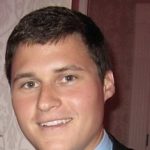 Alex Corona
Vice President
Corona Group Inc.
Quick Response, Fewer Problems, More Peace of Mind

While the monthly costs may be hard to swallow initially, we actually save money in the long run because of the quick response time and fewer problems. We are very confident that the SIP Oasis team is protecting our data.

Brian Hammonds
Owner
Brian' s Flooring + Design
Since Hiring Them, I Rarely Hear About IT Issues.

If you're looking for an IT firm you can trust, hire the folks at SIP Oasis.  At first, I was nervous about switching IT companies, but I'm glad we made the change.  I've never regretted it.  Now I very rarely hear about IT issues, and I know for certain that if there were problems, my operations people would be the first to let me know!  Amazingly, our computers and phones just work so my team isn't marching into my office to complain anymore.  That's a great feeling.  Their fast response is exceptional.  It must be part of the SIP Oasis culture.  If you're considering hiring them, I'd simply tell you to listen to Ron.  He definitely knows what he's talking about, and he'll keep his promises, delivering the quality service you want.

Chuck Gault
President
Max Coating