IT Services for Birmingham Businesses:
Are You Sick and Tired Of Dealing With IT Service Providers That Are Impossible To Reach, Won't Follow Through, Can't Fix Things Right, and Nickel and Dime You For Everything That They Do?
If so, give us a call and let us show you what fast, friendly and highly-responsive outsourced IT services should be for your small to medium business: (205) 623-1200
5 Big Reasons Why Businesses In Birmingham Outsource Their Computer IT Support To Us:
EASY.
We take 100% responsibility for all problems and don't point fingers to other vendors or technology. We'll just own it and get it resolved, period.
NO Nickel-And-Diming Or Fine Print
We don't kill you with hidden fees, remediation or on-boarding costs, or unexpected projects.
NO Long-Term Contracts
We ensure our performance with our "Love Us or Leave Us" guarantee.
15-Minute Guarantee
We will have a qualified technician respond to your problem within 15 minutes or less, GUARANTEED.
You'll Get A Professional Team, Not a "One-Man-Band"
Many IT businesses only have a few technicians on staff, which means you might be left waiting for hours or even DAYS to get your computer problems resolved because they're short staffed or too busy trying to serve all their clients.
FREE Report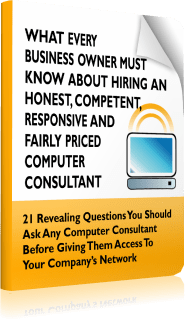 What Every Business Owner Must Know About Hiring an Honest, Competent, Responsive and Fairly Priced Computer Consultant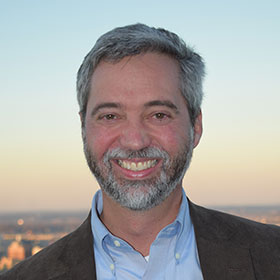 SIP Oasis: trusted computer support for businesses throughout Birmingham
– Let us help you today!
Maybe you're concerned with the current rising costs of your IT services, or maybe you are just running short on time because of your expanding business and need to hand over the reins of some services to someone else. Whatever your reason, we can help you with quality IT services today.
Your Birmingham business can save money and time today with SIP Oasis' managed services, network solutions, IT support and more.
With SIP Oasis solving your IT issues, you can:
Start using your time wisely – with the basics of your company all under control, you can focus on more profitable ventures for your company.
Save capital for important projects  – with our flat rate IT and managed services, you'll save cash every month that would have been otherwise used for your technology breakdowns.
Enjoy exemplary uptime – don't worry about your network being down at awkward times anymore. With SIP Oasis' 24/7 monitoring, you can trust your network will be running when you need it.
Our custom service packages deliver what you need and want without overstepping the boundaries of your budget. From cloud services to data backup, we're here to team up with you and your company for expert support.
So if your company is in Birmingham, SIP Oasis can help you today.