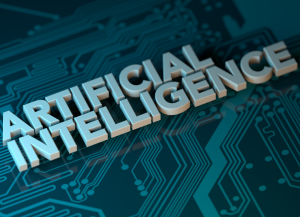 In the waning days of Q3 2023, Johnson Controls International, the industrial control systems manufacturer, has become the most recent victim of a large ransomware attack.
With disrupted operations and IT outages, the initial investigation has only just begun, and the extent of the data breach is not fully understood.  The company maintains classified security contracts for the Department of Homeland Security, which is also participating in the investigation.  The Johnson Controls attack follows an infiltration of the MGM Resorts group of hotels and casinos.  A nefarious group of hackers obtained access to the MGM network by posing as an employee in need of a password change.  The worker at the IT help desk happily complied, thereby handing over the keys to their online kingdom and shutting down virtually all operations for ten days, at enormous financial loss.
While both of these recent attacks occurred via more traditional cybercrime tactics, artificial intelligence (AI)-enhanced threats present an alarming trend.
While the Large Language Models (LLM) like ChatGPT and Bard offer the average user real assistance and opportunity in everyday endeavors, these platforms and others are being exploited by criminals as well.  Let's take a look at the ways AI is being used to empower cybercrime activity.
1. Deepfakes
Deepfakes involve phony audio and/or visual media that appears to be authentic.  A CEO's voice, for example, might be employed to engage in a phone call to an employee requesting that a large sum of money be wired to an account.  The employee fully believes that his employer is on the other end of the phone.
2. Password Cracking
While hackers in the past have spent hours attempting to guess a user password, AI programs are able to generate vast numbers of password variations using simple algorithms in a short period of time.
3. Hacking
Hacking attempts (seeking vulnerabilities and exploiting them) by humans cannot begin to compete with those powered by AI.  The hacking capabilities of AI programs are exponentially more effective than those of humans.
4. Business Email Compromise
In a previous blog, we highlighted a growing way criminals use social engineering once they've gained access to a business's email, posing as business partners or clients asking for payment, etc.  The use of AI accelerates this process dramatically, and even security professionals are often unable to recognize generated emails.  
5. Advanced Persistent Threats
This type of attack allows information from the targeted network to be gleaned over time, with the breach itself evading detection.  AI algorithms automate and enhance this process.
6. Ransomware Attacks
Ransomware attacks are improved and strengthened via AI algorithms.
7. Fraudulent Transactions
AI-generated financial transactions target businesses and evade traditional fraud detection.
8. Distributed Denial of Service Attacks (DDOS)
AI botnets are powered to attack business websites, overwhelming them with malicious traffic, eventually disabling the site completely.
While the power of AI has dramatically increased the threat potential from cybercriminals, IT security experts are also using AI defensively to protect business networks.
New AI-driven cybersecurity solutions are constantly evolving to detect threats in real-time and respond instantly.
At SIP Oasis, our expert security team has decades of experience, and they aim to bring our clients the very best and most effective tools to combat the ever-changing threats to your network.  They dedicate much time to research and training, and as a result, we offer the most robust stack of security tools in the greater Birmingham area. 
If YOU want the absolute best cybersecurity protection for your business, schedule a quick 10-minute call with us to discuss your business security needs and let us show you how we can defend your most important assets.