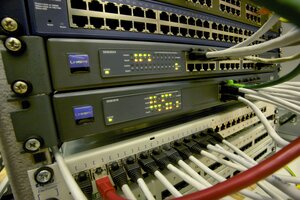 Frightening headlines about the Colonial Pipeline hack and Russian cybersecurity attacks on government agencies tend to overlook the tremendous risk that small businesses themselves face.  In fact, in 2020, 43% of small businesses experienced some form of cyber attack, with that number estimated to have grown in 2021 and 2022.  To protect your business, companies must engage the help of security professionals, either outsourced or internal, to implement and monitor appropriate, layered security measures to prevent unauthorized access. 
Basic security measures include firewalls, intrusion detection/prevention systems, and encryption. Firewalls form a barrier between a company's internal network and the Internet. Intrusion detection and prevention systems monitor your network for suspicious activity, blocking or flagging potential threats. Encryption transforms readable data into an unreadable format, rendering it useless if intercepted.  However, these tools are just the beginning of what your business needs to ensure a formidable defense against today's sophisticated hackers and other cyber threats.
Arguably, your most crucial protection comes from the security professionals that you engage.  Whether that is an outsourced company that offers an experienced team or a person or persons on staff whose job is exclusively IT security, tools and other protection demand constant monitoring and updating.  At SIP Oasis, we have an entire team focused 100% on the security of our clients' networks.  They will recommend the best tools for your unique business, install those tools, and monitor them daily for various alerts and red flags.  
Our team recommends various advanced security tools, all of which go well beyond the simple virus protection of old.  The following guide should help your business understand the minimum threshold that you should employ to strengthen your security.
Security Tools That Every Business Needs: A Quick Guide
1 - Application Security
These tools help to ensure secure applications from unauthorized access and data breaches. It includes both the security of the application itself and the security of the data that the application processes. Application security measures can include firewalls, intrusion detection/prevention systems, and encryption.
2 - Access Control
Controlling access to a company's systems and data is a crucial security measure.  User authentication and authorization, for example, verifies a user is legitimate and has required permissions to access data.  Access control can also be implemented through physical security measures (such as locks and security cameras) and logical security measures (such as firewalls and intrusion detection/prevention systems).
3 - Data Security
Data security offers another measure of protecting data from unauthorized access. Encryption, access control, and intrusion detection/prevention work together to protect your company data.  Since both businesses and individuals maintain sensitive information, data security should be reviewed routinely by all types of users. 
4 - Disaster Recovery
Although the prospect of a disaster may be daunting, knowing that you have a recovery plan in place is comforting.  Your network may be compromised from either a natural disaster or some type of data breach, but routinely backing up your data, having redundant systems in place, and maintaining an updated written plan are all part of effective disaster recovery steps.
6 - Physical Security
Physical security cannot be overlooked, and any business must protect its premises from unauthorized access. Measures to be taken include locks, security cameras, and alarms, all of which will help to deter potential criminals.
7 - Cloud Security
As companies continue to migrate to cloud-based environments, security is often overlooked.  While providers follow best practices and take steps to protect their servers, individual companies must protect their own data and applications from their end as well.  Access control and privacy settings must be strictly maintained since it's all too easy to lose track of who is accessing what, particularly as users with various devices travel and work remotely.
Conclusion
There are many security standards that your company should follow, including those mentioned above. These measures must be monitored continuously by IT security experts who are trained to respond to alerts and potential threats.  
If you are looking for IT consultants in Birmingham, AL, contact SIP Oasis. As a reliable IT solutions provider, we respond to your calls and needs immediately.