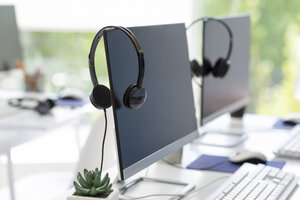 Communication sits at the very center of any business. It's what makes any enterprise run like clockwork. And with the advances in hardware and software solutions, communicating has never been this easy. Therefore, every company should have the right communication tools to carry out their business. VoIP is one such solution. It's a great way to improve communication while also saving money. Here are six reasons why you should consider adopting a VoIP system for your company.
Mobility
With a mobile VoIP solution, you can get all the benefits of VoIP, along with the convenience of mobility. This enables users to access business communication tools anywhere and anytime. Employees can be anywhere and still stay connected with the office. The app on their phone automatically updates the user about VoIP activities, which means that employees won't miss any important calls anymore. Moreover, no one will have to sit at their desk anymore. Consequently, people can be more productive.
Collaboration
Having an internal instant messaging or chat system with automatically synchronized calendars helps facilitate effective communication. Employees can easily communicate with one another and share information as needed. You won't need to worry about employees changing meeting times or missing important calls. This is one of the most effective tools you can use to conduct a meeting across multiple sites. Team members can also collaborate on projects in real-time.
Lower Costs
When you implement a VoIP solution, any employee can connect to your business network through the Internet. They don't need expensive hardware or software to do this. Hence, the amount you spend on networking is reduced. No matter where your employees work, they can rely on a VoIP solution to communicate with one another. This is a great way to lower your business costs.
Improved Flexibility
With a VoIP system, you can easily change the way your employees connect to each other. If one employee moves to another office or to a different country, there is no need to purchase additional hardware. You just need to update the subscriber's settings to reflect the change of location. This gives you the ability to have a flexible workforce without spending a lot of money.
Scalability
VoIP is easily scalable. You can add new users, devices, and locations as your needs grow. This means that you don't need to purchase extra hardware or software when your business expands. You can just add new access numbers and let your new employees know about your new VoIP solution. You can start small and gradually increase the number of users. As your business expands, so will your VoIP system. You can update your systems and develop new features as needed.
Conclusion
If your business is still using outdated communication tools, it's time to make some changes. A VoIP solution can help you achieve a high level of flexibility, collaboration, and scalability. With a VoIP solution, you can improve communication in your organization. It's easy to implement, and you can easily integrate it with other business applications. 
Seeing all the benefits of VoIP, it's not hard to see why so many businesses are switching to a VoIP solution. Don't be the one left behind. Partner with SIP Oasis to help you get the right IT solutions for your company. Our team provides network security, backup, VoIP, and managed IT services designed to help your business succeed. If you need help setting up VoIP in Birmingham, AL, we're happy to help. Get in touch with us today!