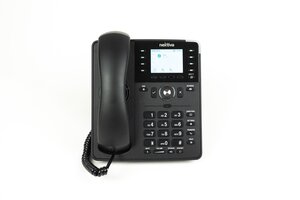 VoIP is a very popular technology that a lot of people can use. Whether you run a small business or a large enterprise, this technology can benefit you. If you think of using VoIP, you must understand the myths surrounding this technology. VoIP providers are very reliable and ready to provide the best service to their clients, but myths affect people's thoughts about it.
VoIP Myths That Should Be Debunked
1. VoIP Is Not Safe to Use
The notion that VoIP is not safe to use is among the most popular misconceptions people have. VoIP uses the same internet connection for video streaming, online games, and other applications and services. 
Voice calls are sent over IP, but VoIP providers have many networks and work hard to ensure they never experience any downtime. So, your VoIP is still working even if you have poor or unstable internet connections.
If safety is your concern, the right supplier will take care of that for you. Here are a few things that your business VoIP provider must do to protect your VoIP data:
IP Firewall
The IP firewall filters out the incoming and outgoing traffic to eliminate the chances of hackers accessing your information. The firewall also ensures unauthorized users do not have access to your data.
Data Encryption
Encryption is also a crucial aspect of protecting VoIP data. It ensures that unauthorized users cannot access your voice information. Your information is only visible to you and your business VoIP provider.
If you are using VoIP, you need to know that your provider is constantly updating their technology to ensure they can handle any situation. Whether it is software or hardware, VoIP providers are always ready to take any issue that comes up.
2. VoIP Is Not Reliable
Many people think that VoIP is not reliable. They believe that VoIP services are not consistent and that these services have a lot of downtimes. However, this is not true.
VoIP is one of the most reliable products that exist. VoIP providers have very consistent networks, which you can use for voice, video, and data transmission.
VoIP and video conferencing are both necessary technologies to use for businesses. They are very stable and can handle any issues that come up without any problems. So, you can definitely rely on VoIP, which will be the best choice for you and your business.
3. VoIP Is Expensive
VoIP has been rumored to be expensive, but this is simply a myth. A lot of companies charge you extra fees to implement VoIP services. However, VoIP providers are now offering their services at an affordable price. 
Many providers now offer unlimited use and do not charge extra fees to make calls or send messages. So, VoIP will not be a problem for you if you're worried about your company's budget.
Conclusion
VoIP is an excellent technology, and you can rely on it entirely. VoIP is helpful for your business and is definitely one of the best ways for your business to communicate. Because of this benefit, it is also surrounded by countless myths. Make sure you find a reliable supplier to build your VoIP solution for your business.
With the right provider, VoIP will be very beneficial and will help your business grow.
SIP Oasis is your reliable VoIP solutions provider in Birmingham, AL. We deliver comprehensive services and top-notch security solutions and see to it to respond to our client's calls and needs immediately. Count on us to make your IT easy.