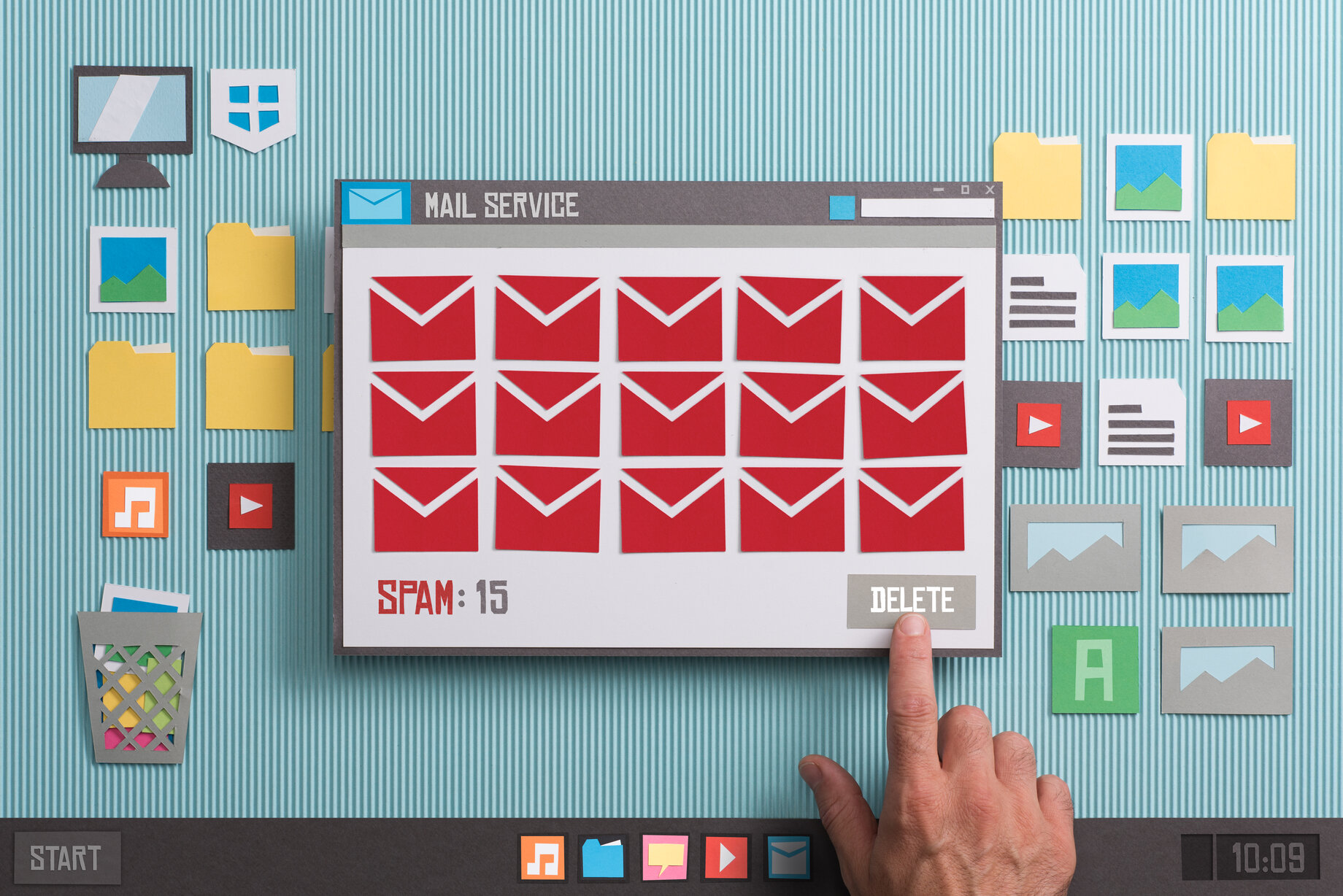 Spams are annoying in any form. Whether it's email, comments, or anything else, they're always unwanted and a huge concern for every digital presence. 
Spams get in the way of legitimate interactions between businesses and individuals on the web, preventing any real exchange. Wherever spams occur, it's imperative to know the dangers they carry and how you can avoid them. 
To begin with, you need to understand the different forms of spam:
1. Email Spam
Unsolicited emails are the most common form of spam on the web. Almost everybody has encountered email spam, whether it's in your direct inbox or your spam folder. Luckily, advanced filters now filter most of these unwanted emails. However, some still make it through the filter and end up in your primary inbox.
Email spam can be dangerous when they contain phishing tactics. Moreover, they are diverse and can be harmful to the receiver and anyone on their contact list. 
2. Comment Spam
If you see random, irrelevant comments on your blog posts, it could be the doing of a relentless comment spammer. This spam can be found on blog-based comment sections and community forums. 
Comment spam, often called spomment, involves a reply that is irrelevant to the blog or the forum thread's topic. It may also contain a link that leads to the spammer's website.
You can also find this spam on social media platforms such as Facebook and Instagram, where it manifests as comments and status updates. Spam can find its way into private groups, individuals, pages, and advertising initiatives through social media. 
3. Messenger Spam
Messenger spams are somewhat similar to email spam, but they strike messaging services on social media sites like Facebook, Instagram, and even LinkedIn. These spam messages can be difficult to filter and can be categorized similarly to spam emails. However, they're more prone to reach users who spend a lot of time on social media. 
In messenger spam, both phishing and baiting are pretty common, and some messages also contain malicious software. When you open these messages, you put your computers and mobile devices at risk of getting infected with a virus. Some messenger spam even sends unwanted or dangerous messages to your Facebook friends and followers. 
4. Trackback Spam
This spam is a specific type of comment spam that occurs when trackbacks, or notifications that alert other websites that you have linked to them, excess. When used correctly, trackbacks can lead to backlinks, but when misused can become spam.
Once trackbacks are enabled, other sites can link to your page, meaning they are linked within your comment section. While that can be favorable when high-quality websites are involved, it can be problematic if spammers send links to dangerous websites through the comment section. 
Conclusion
With all the spam and potential threats on the web, it's crucial to understand the different security threats and know how to prevent them. With hacks, data theft, ransomware, cyberattacks, and other vulnerabilities rampant on the web, you need to implement correct security measures to protect your business. 
SIP Oasis makes IT solutions easy for businesses. We provide IT support and cyber security compliance in Birmingham, AL, delivering comprehensive services, top-notch security solutions, and opportunities that help small businesses manage costs. If you're looking for an IT service provider that responds to concerns immediately, get in touch with us today!