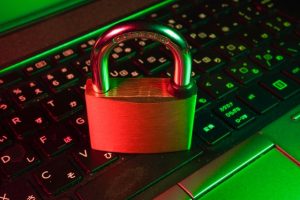 Here's a prevalent truth that business owners should be aware of: today's consumers are more spoiled than ever. The modern consumer has become so accustomed to being accommodated because of businesses looking to improve their experience. While there's no denying that making the purchasing experience user-friendly does everyone much good, this puts extra pressure on companies to adapt or perish.
From mobile responsiveness to fewer website clicks, the list of adjustments that businesses must make when interacting with customers online keeps growing. Unfortunately, the need to make your business available 24/7 puts you in a spot where you can't quite take a day off to keep all operations running.
And there's an even bigger problem with all this: catering to consumer needs and preferences often means leaving it prone to cyber threats.
The Reality of Cyber Vulnerability
There's so much time spent running a tight ship that you probably haven't thought about your cyber-vulnerability lately. At the rate that your operations are going, you may be overlooking critical security details that can leave your business at risk.
These oversights can then develop into vulnerabilities that will compromise your business's assets and leave it privy to the full implications of an unforgiving cyber attack.
Reducing Your Vulnerabilities
When we talk about the possibility of your business's cybersecurity being compromised by unforgiving hackers, the first thing that will come to mind is plugging as many holes as possible. To achieve this, you need to take on a key task: reducing your business's vulnerabilities.
If you want to uncover the specific areas where your business is most vulnerable and protect them from risks that can cause them to fail, here's a quick rundown of different ways to reduce your vulnerabilities:
Tip #1: Build a Vulnerability Management Plan
You can't patch up your vulnerabilities if you don't have a plan of attack that will keep threats at bay. With a vulnerability management plan, you can build a robust manual that will cover your business regarding issues such as:
Assessing security risks
Establishing vulnerability management principles
Improving or evolving tactics used as cybercriminals advance in their strategies
Keeping practices compliant with set standards such as the PCI DSS or ISO 27001
Developing IT infrastructure to serve as a dependable line of defense
Tip #2: Run Security Drills
Another excellent method to plug vulnerabilities in your system is by drilling every employee to stay on their toes and keep their senses sharp. This is important because most organizations are susceptible to cyber threats due to mistakes their employees make. For example, if an unsuspecting person clicks on links in a phishing email, it can open up your business network to any number of cyber threats.
By teaching, training, and implementing best practices to enforce a stronger degree of cybersecurity, you can instruct your employees to avoid such outcomes.
Tip #3: Enlist the Services of an Expert
When it comes to threat-proofing your business, you probably don't have time to handle everything internally. Fortunately, you won't have to waste time because this is where outsourcing cybersecurity help comes in.
Through the help of a professional like SIP Oasis, you'll be able to bring in someone that:
Runs checks and balances to ensure that your business stays safe
Implements effective round-the-clock measures
Keeps you up to date on any present threats and tells you about what you'll need to do to combat them
Conclusion
Spending all your resources catering to the ever-growing needs of your customers can leave you vulnerable to all sorts of cybersecurity threats. With this guide, you can take the necessary steps moving forward to save your company from future cyber attacks.
When your IT service provider is hard to reach and can never seem to fix problems, it's time to switch. SIP Oasis provides white-gloved services for small and midsize businesses. We deliver comprehensive services, top-notch security solutions, and opportunities that help you to manage costs.
As a reliable IT solutions provider in Birmingham, AL, we immediately respond to your calls and needs. Count on us to make your IT management easy!