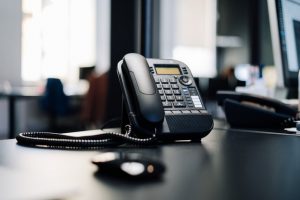 In the world of business, technology is fast-evolving, pushing business owners to keep up to make operations and processes more efficient to lead to desired outcomes. An effective technology being widely used today is VoIP or Voice over Internet Protocol.
VoIP is the technology used in communicating calls and videos through an internet connection. Today, there is a growing number of companies that made the switch. However, some small business owners remain hesitant still.
If you're still on the fence, here are the reasons you should use VoIP, regardless of your company's size:
Improve Collaboration in the WorkplaceCollaboration is everything in the workplace, and you want to make sure your team has a good one in the office. There are many ways to improve collaboration, and one of them is through VoIP. It helps with communication that is crucial to the success of your organization.Today, a lot of business owners rely on technology for communication, such as the ever-popular web conferencing technology supported by VoIP services.
Reduce Operating CostsReducing operating costs in a business is always ideal, and that's something VoIP services can support. Since VoIP runs through internet lines, there's no need to invest in any cables or equipment in the office. This then makes it excellent for business use.Furthermore, your VoIP provider will take care of upgrades and updates on a cloud-based server, allowing you to focus on your business. Besides the cost-effectiveness, you also get added profitability by improving customer experiences and boosting workplace productivity.
Ease of Business ScalingWhether you want to scale up or down, it's easier with VoIP. Some of the popular features include readable voicemail, N-way calling, call analytics tools, and a lot more. The good thing is that it's not mandatory to get the add-on features and you can remove unnecessary options with just a few clicks. It's also a lot more convenient to set up new devices that can make hiring new employees or switching to a remote workplace easier.
Improve Customer ExperienceOne of the main benefits of VoIP services is that it allows customer experience improvement. It allows business owners to go to certain channels their clients use, whether that be through calls, conferences, or messages.VoIP also offers useful features to enhance customer experience, such as a virtual receptionist that lets businesses connect their clients to the right department.Furthermore, during high-volume call times, you can enhance services to include call groups or queues.
Boost EfficiencyAs a small business owner, you have so much on your plate. With VoIP solutions, you can do more with less because of its ability to integrate with other technologies like instant messaging, email, and Customer Relationship Management (CRM) platforms.

Conclusion

Get to do more and grow your business with VoIP solutions. It's an effective yet inexpensive way to improve productivity and enhance customer experience that will let you scale your business. Choose a reputable VoIP service provider today and start making your business more efficient and profitable.

Invest in VoIP today! SIP Oasis is a reliable IT solutions provider based in Birmingham, AL. We offer excellent VoIP services for small businesses. Call us today!