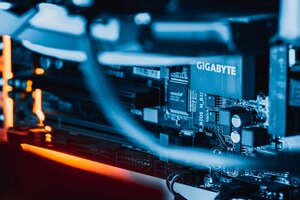 IT is a 24-hour-a-day, 7-day-a-week operation as complex as it is essential. To maximize your company's potential, you need to have IT specialists on your side. This is because there are a lot of technical issues that can affect your productivity.
For example, if your storage system goes down because the hard drive has failed, it will bring the entire company to a halt. You need to have a team of IT specialists who monitor your system and immediately take care of any problems.
Or, when you need to create an additional workspace for your business, your IT team will install and configure the hardware and software to allow your employees to work in a virtual environment. You can also count on them to maintain the servers and ensure that the necessary updates are downloaded.
That said, aside from understanding the main role of IT professionals, you must also know what common IT issues your business might face.
Here's what you need to know:
Setting Up Internal Network
Your business already has an existing network, but you might need to set up a new one. This is especially true if your company has expanded and you need to provide better support to more users.
You also need to reorganize your network, particularly when you have to provide Internet access to employees working in the field. This means that you need to have a team of IT specialists who can install, configure and maintain the network.
Upgrading Internet Connectivity
If you need to upgrade the Internet up to a higher speed, you must get your IT team to upgrade the hardware and software. More importantly, they need to ensure that the network can handle the increased demand.
It is even more crucial that you get a company with a good track record in providing Internet services. This is because the quality of their services and support plays a significant role in determining the overall quality of their Internet services.
Data Backup
There are different methods of backing up data, and you must have a team of IT specialists on your side to choose which one is best for your company.
For example, you can either back up all data to a cloud storage service or create a backup system with off-site storage in case of a disaster. This will give you peace of mind knowing that your data is secure even if your office burns down.
You also need to have your IT specialists monitor the backup regularly to ensure the integrity of the data. Otherwise, you might have to use the backup for a long time and run out of storage space.
Integrating Your Network with Your Office Equipment
Aside from the computers and laptops, you might need to integrate the network with your office equipment, particularly if you have a photocopier, printer, scanner, or fax machine.
Here, you need to know how to install, configure and maintain the network. Otherwise, you might end up causing a lot of trouble for yourself and your employees.
Maintaining Your Servers
When it comes to business networks, the servers are probably essential equipment. This is because they provide access to the Internet, and they store the data and all the information of your business.
You need to have a team of IT specialists who will look after the servers and keep them in tip-top condition.
The Bottom Line
Business owners encounter one major problem being entirely dependent on their IT team. This is because they do not understand the basics of IT.
So, the first thing you need to do is get to know the IT department inside and out. This way, you will be able to assess the different IT issues that your company might face. That way, you will know who to turn to and what to expect from them.
As for your IT team, you need to have them in check. Otherwise, you might hire the wrong team, which will cost you a fortune in the long run. Learn what you need to look for before you make the final hire.
If you are looking for managed IT services, we can help you! SIP Oasis offers reliable IT solutions. Our services are available in Birmingham, AL. We respond to your calls and needs immediately. Count on us to make your IT easy. Contact us today to learn more and get started!