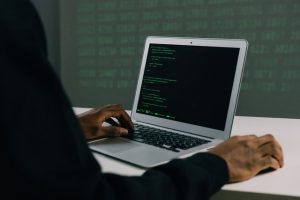 Technology has made doing business easier than it has ever been. Through the use of the many technological innovations available today, businesses can advertise, transact, and connect with their customers over the internet. And while this has made things more convenient, it doesn't come without drawbacks. 
Businesses nowadays have become vulnerable to a multitude of cyber threats. This is especially true for small businesses as cyberattacks can cost companies around $200,000, which can put companies out of business. Considering the amount of damage cyberattacks can do, it would be wise to start thinking about investing in cybersecurity. To help make this decision easier for you, we've prepared a brief article on the four signs that your business needs to invest in cybersecurity. If this is something you're interested in, read on to determine whether or not your business needs to bolster your cybersecurity efforts.
You Deal with Personally Identifiable Information
If your business deals with sensitive information, then it's in your best interest to protect that information at all costs. While you may not think that you are a target, this couldn't be further from the truth. Cybercriminals target both big and small organizations and will indiscriminately steal data from customers (and the organization itself). Smaller businesses are more at risk as they don't think that they're a target. In fact, around 82% of small and medium-sized business owners believe that they aren't targets for cyberattacks. 
You Have Zero Visibility of Your Network
Many businesses have no idea what their IT network looks like. This can be troublesome as this prevents you from keeping track of the devices and entities that access your network. Having zero visibility of your network makes you incredibly vulnerable as your data may be compromised without you even knowing. At the very least, you'll want to be able to monitor your network so you can best protect your and your customers' interests.
You Have Employees or Volunteers
Cyberthreats don't only affect your business and your customers as they can compromise the data of your employees as well. And seeing as just about every business hires employees or utilizes volunteers, investing in cybersecurity is pretty much a necessity for every business.
You Deal with Financial Transactions
Lastly, you'll want to invest in cybersecurity if your business conducts financial transactions. The thing that you have to understand is that cybercriminals, for the most part, are motivated by monetary gain. By targeting businesses, cybercriminals can intercept financial transactions and steal credit card numbers. In fact, the Federal Bureau of Investigation estimates that millions of credit cards have been stolen over the last couple of years. The only way to prevent your business and your customers from having their finances disrupted by cyberattacks is by investing in cybersecurity that will prevent and defend your business from these types of attacks.
Conclusion
As you can see, just about every business nowadays needs to improve its protection against cyberattacks. While this may seem costly at first, being subjected to a cyberattack and having all your data compromised will be disastrous for your business. Considering the level of risk to your business today from cybercriminals is off the charts, you'll want to do all you can to protect your business. 
If you need help with cybersecurity, then you've come to the right place. You must take every precaution to protect your vital interests. We can help. Find out more by reaching out to us at our contact page or by email at sales@sipoasis.com.