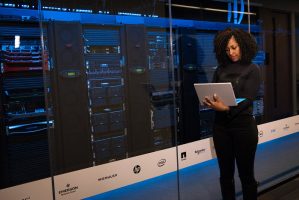 When it comes to critical information, organizations must ensure that their data is secure and backed up in the case of an emergency. Unfortunately, only around half of the small and medium-sized businesses are confident about their backup and recovery systems. They often believe they lack the technical competence or equipment required to effectively backup their vital data.
Unfortunately, calamity does not wait for anybody and can strike at any moment. Even something as trivial as dropping a crucial hard disk may send a company into a spiral. This is where data backup comes in.
Here are five fantastic advantages that data backup and recovery may provide for your business!
Data Security
One of the most critical components of data backup and recovery is data security. The amount of possible dangers to a company's information grows as IT systems develop and integrate. It is critical to maintain a backup and recovery solution with solid security when safeguarding and saving data.
Resilience to Power Outages
Your computer is sometimes vulnerable to harm that is beyond your control. Power outages, whether caused by a severe storm or a random blackout, have the potential to destroy your computer's hard drive. Backing up your data regularly, or enabling a system to back up your data, guarantees that you do not have to worry about power outages compromising your business flow.
Increased Anti-Virus Protection
You are undoubtedly aware of the destruction that Internet viruses may do to your computer. Unfortunately, the number and destruction caused by viruses continue to rise. If your systems get infected, your documents and data may be irreversibly erased in a matter of minutes. Of course, employing anti-virus software is one approach to help remove or reduce the danger of virus-related hazards, but maintaining frequent backups on your information is an additional security measure against the threat of viruses.
Protect Against an Operating System Failure
One of the most common causes of a system crash is an operating system failure. The failure of the operating system can be attributed to one of two causes. The most common cause is incorrect memory allocation. Other causes include software corruption or recurrent program problems.
Such faults can be far more harmful than any other type of damage because, in the case of other types of damage, hardware replacement may allow the system to function correctly. But the system isn't even working here. Data backups, on the other hand, can readily deal with such scenarios. Users will view their data the same way they did before the operating system failure as soon as it is recovered.
Accommodate Human Errors
While we wish our personnel were flawless, like us, they are just human.
This implies that they will make blunders. Having a backup and recovery solution in place ensures that any errors may be remedied.
It's all too simple to overlook a critical stage in a process. You may inadvertently input incorrect data or erase data. Yes, quality assurance methods and efficient processes are required. Having an online backup strategy, on the other hand, is just as critical.
Employees inadvertently leave laptop computers on public transportation. In less than a minute, a cup of coffee may ultimately destroy a hard disk. Employees who are dissatisfied with their jobs destroy critical data on their way out the door.
If any of the events mentioned above occur, you must have a data backup and recovery strategy in place.
Conclusion
An online data backup and recovery solution gives you, your staff, and your customers' peace of mind. As a result, you can maintain your credibility, improve your reputation, and safeguard your data and information.
If you lose your data, you may quickly restore it and go about your business.
Find out how your business data backup and recovery stand against modern demands by signing up for a free security assessment at Sip Oasis. We are an IT solutions company in Birmingham helping businesses stack against the odds of data breaches and so much more. Get in touch with us today!