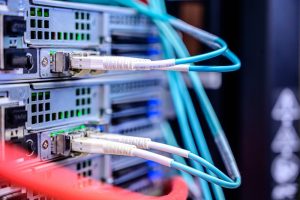 Having a business in this day and age means that you are probably at risk for a cyberattack or data disaster. This is why it is important to implement cybersecurity practices within your business in order to keep your data safe from such attacks.
If you are a small business, it can be easy to fall into a false sense of security, thinking that cyberattacks only happen to big-name corporations. In fact, there has been a startling trend in cyberattacks in small businesses, starting from 2016.
Naturally, you would want to back up your data in a secure environment. But how can you do this? Here are some things to know before you back up your data.
Know What to Back Up
Businesses have a ton of databases containing sensitive information about the company. But how do you know what to back up? As a general rule, you must back up any personnel records, administration documents, and of course, financial data of the company.
In more detail, here are some of the things to consider:
Personnel Records
Personnel records include anything involved with your employees. From their taxes to their payroll accounts, pension plans, applications, and other related files. Having these leaked from your system proves dangerous, as they are the information of your employees.
As much as possible, it is recommended that you back these files up regularly. Since there is a lot to cover, it is important that you back up your files as soon as there are new hires or new files to store. Make sure that you include files of even past employees in your system.
Administration Documents
Administrative documents are the most crucial aspect of any business. This encompasses your sales and marketing information and even your business plans. Proper protection must be placed into any insurance policies, leases, patents, and more that you have filed away.
For total security, we recommend that you back up these types of documents both on and off-site. It only ensures that you still have a copy, should anything go wrong or get compromised.
Financial Data
Aside from personal and administrative data, finances are also important to back up, especially daily. This is arguably the most important thing to have a copy of away from prying eyes. If you are a retail company and making daily transactions, it is important that each transaction is stored safely.
This includes bank statements, inventory records, expense receipts, and more.
Learn Data Backup Best Practices
As you back up your data, there are many cybersecurity best practices to follow so that your information stays safe and secure. 
For instance, it is best to have both onsite and offsite backups. Onsite backups are much easier to recover, but should the site be affected by any accidents, such as flooding or fire, it helps to have another copy somewhere safe. This could be a physical copy you have stored elsewhere or a digital one stored in a cloud-based storage solution.
Another best practice would be to create an automated backup system so that you don't have to manually update your files by yourself. This will also ensure that you back up your data regularly, even when you forget to.
Conclusion
Consistent data backups are a must if you want your information to be safe from any cyberattacks. However, with the amount of data you might have accumulated over the years, it can be difficult to set up a backup system all by yourself.
With the help of SIP Oasis, you can get the best IT solutions for your data backup problems. We are an IT services company in Birmingham, AL, that can help you secure your company data. Contact us today!