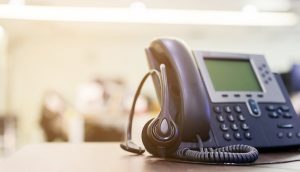 Although they aren't necessarily the shiniest or newest tools in the business landscape today, Voiceover Internet Protocol (VoIP) services play a larger-than-life role in sparking development across all industries. 
These services have grown very popular because of developers' efforts to innovate the way they work. Today, VoIP eases business communications processes by a large margin, which has helped many firms net even bigger results.
By now, you likely already know that VoIP services are a crucial fixture in your cold calling and customer outreach processes alongside your internal communication system. With hundreds of deals closed and thousands of conflicts resolved through these systems, you definitely understand that you can't live without them.
But there will come a time when you'll need to switch things up. If your chosen service fails to perform or deliver as much as it's supposed to (or yield your money's true worth), you need to take that important step. Coincidentally, this also brings us to our topic of the day: What are the signs that your company needs to upgrade its VoIP service?
Key Indicators of the Need for Change
If you've never changed your VoIP service before, it can be quite tricky to determine whether it's falling short of what it needs to do. Considering that the cost of switching can be high in terms of the adjustment, finding, and downtime you'll need to deal with, it's vital to tread carefully before committing to a switch. 
To help ensure that your company's really due for a service change sometime soon, let's look at a few key signs to watch out for when assessing the need to call SIP Oasis in or not: 
Sign #1: Too Many Dead Zones
When you deal with failing communication systems in some—or even most—of the locations you set up in, chances are that your VoIP service is using a network with obsolete infrastructure. Dead zones are a powerful indicator of the need to switch as soon as possible.
A lack of network upgrades pushes clients into the territory of unsavory service because of the dead zones that arise. With remote work setups requiring the ability to get a good signal anywhere, such issues are a must-avoid—which means timely switching is crucial.
Sign #2: Bad Call Quality
At this point, your business is in such a stage of growth that you're making dozens of calls to your clients and customers day-in, day-out. Despite the importance you've put on constant communication, however, your VoIP services seem to believe otherwise because of the quality and dropped call rates it's been putting out. This may be a signal for you to change your chosen provider out ASAP! 
When your communications system begins to exhibit signs of frequent call interruptions and quality reduction, you're dealing with something that can cause considerable losses to your business. If you want to avoid losing your clients because your network fails to connect and maintain simple calls, you should probably consider upgrading soon. 
Sign #3: Customer and Employee Complaints
One of the hallmark signs that a VoIP service switch is in order is when both your customers and employees complain about how difficult it is to reach you or maintain conversations.
Your communication system shouldn't be hampering your progress but helping it. Once you experience a decline in employee performance and an uptick in complaints about customer support, then it's long past time for a switch.
Conclusion
Although you may have invested in a VoIP service as a means to ease your firm's processes, there will be moments where the need for an upgrade becomes unavoidable. By keeping an eye out for the three signs mentioned above, you can avoid putting your business in a communication-related predicament. And when your VoIP service provider begins to make communicating more difficult for your business internally and externally, it's time to switch. 
SIP Oasis provides white-gloved services for small and midsize businesses. We deliver comprehensive services, top-notch security solutions, and opportunities that help you to manage costs. As a reliable VoIP provider in Birmingham, AL, we will immediately respond to your calls and needs. Count on us to make your communication management easy!